Love the Flaws
May 30, 2017
Life was fading
Into the ocean floors,
To the depth of darkness.
The heart was freezing,
Icicles hung from his chest,
Life was gone within moments,
But why?
Couldn't her skin, hotter than the fire,
Bring him back, 
His head yearned for her 
To listen.
Her mind was fading 
Into the clouds,
But why?
Couldn't she hear his cry,
From below,
Didn't she want to save him,
Before she lost him 
For good. 
She didn't mean those harsh words,
Those harsh reactions,
She wanted to believe
He was right,
But why didn't she?
He gave his word and broke it,
Within moments,
He wasn't worthy no more,
But why?
Life was a roller coaster
Of sadness,
Every moment
She couldn't see 
Past those teary blue eyes
Buy why did she even care anymore?
Life was over 
For 
Them both,
Sorries were said,
But why?
A sorry couldn't bring them
back. 
A bullet to the heart,
A cut to the wrist
proved their love,
Forever they shall remain.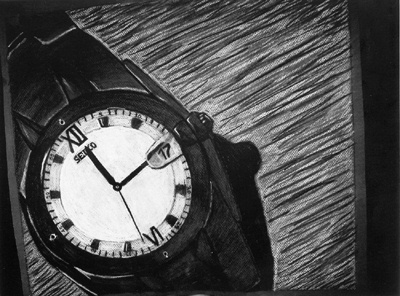 © Rachel U., Danbury, CT