Post-manic
April 9, 2017
The remnants of my old self continue to float around and linger in the halls

Much like shattered glass, fragments of a past me scatter everywhere, getting stuck in my foot at the most unsuspecting times

Some of the shards are small, others plunge into my callused heel

Of course i still feel the small pieces, as they go unnoticed sometimes for days or even weeks, but then eventually are expelled from the body with tweezers or a hot soak

The big ones on the other hand draw blood and pierce through the dead skin that has protected my supple foot for years

More permanent remnants exist on my ankle.

Prison style tattoos done with India ink live in a faded cluster: a tooth, umbrella, and quarter finished mountain range.

Cherries on my wrist, and what was meant to be a David star slashed into my chest with the blade of a shaving razor

Even when I am naked, they stay locked into my pale, thin skin-making total nudity impossible.

I don't remember five months of last year and in all honesty, I don't want to remember. I want to let my subconscious protect me from the trauma I endured. I want my short term memory to remain somewhat absent. I want to be stripped of all my ailments and diseases. I want to move into a new body with a new mind, but keep my soul and shadow. As I do crave the bitter nostalgia that lurks behind me. I crave
acceptance and recognition and retribution of self. I crave a new symbiotic relationship with my environment, this time a living and healthy one. These things are not easily achievable though. They take a cleaning and scraping of the brain and regulation between the different people existing within myself.

These scars and remnants and leftovers will remain for a while, to serve as a reminder of what once was, and what once may be again.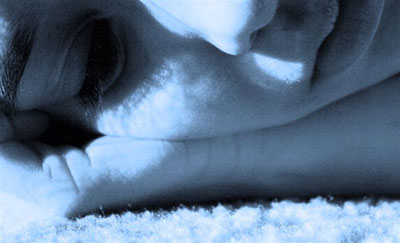 © Paula B., Katy, TX