Where is she?
November 13, 2016
I walk down stairs, enter her room.
Tears fill my eyes when I smell her clothes. A few days' pass…
She is back and nothing could be more perfect.
My eyes open and she is gone.
Frantically I look around the house.
My heart sinks and I can feel water coming out of my eyes.
Sadness is replaced by anger and no one seems to like me.
Mean words are said, I try to defend myself but stumble.
Scratching and biting.
Now I'm on the veranda and I'm praying. Lord please bring her back.
Once again she is home and I can actually touch her. I hug her and hope she never leaves again.
I wake up and she is no longer beside me.
Endless tears and heartbreak.
My imaginary friends are all I feel like I have. Music consoles me in a way nothing else does.
Counseling, candy, games and words shared.
The lady was kind but would never understand.
All I really need is for her to come back.
I'm in her room again for the hundredth time.
I put one of her shirts on and I feel like she is with me.
Looking around I spot her perfume, the smell of it reminding me of her.
I turn around and see a woman who looks just like her.
Hateful words are said but not meant.
More forgiveness and regret.
Years of hopelessness and anger pass with what seems like no progress.
We go to a place and she is there, she cannot get away this time and does not want to.
Finally, she is home for good and I don't have to push people away.
Love fills my heart once more and I can work towards happiness.
She is back, thank you Lord she is back.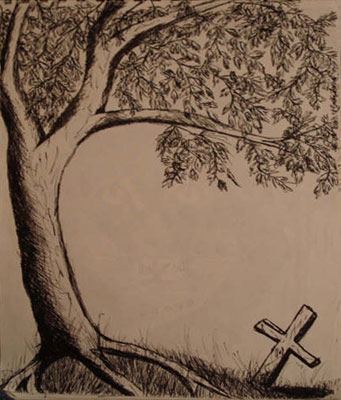 © Courtney K., Bethel Park, PA