Independent Blood
July 27, 2016
Tied up in other's fixations
A rubber band led astray;
Twisted and turned
Without question,
Never checking for personal strain.
Knotted together, dark chocolate hair,
The stopping of marks from a pen
For split ends and breaks
Cause literary profusion,
And the truth was abused--
Told to keep quiet, like a dog told to stay.
So she painted her nails
That same sinful red
She managed to escape from that day
And climbed out the window
Of the one who assumed control--
Flipping him off
As she floated away.
But you don't have to worry,
Because I'll always protect you;
Freedom has a cost,
And for that I'm blessed to have you.
Whether you're talking to the angels
Or crying with the horses, 
Because your little girls can't have it all,
I wouldn't trade your soul
For all the flowers in the world.
But if you died tomorrow,
I'd gather them all up
Lay them one by one beside you;
All the colors of your heart
For truth and for good luck.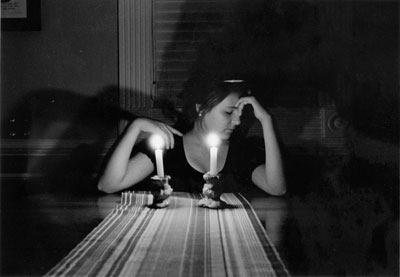 © Eleanor K., Bethesda, MD