Shadow
June 16, 2013
I am dark and always constant,
I make the ground cold and block out the sun.

I can be cast from sunlight or a lamp, then I take form.

I follow and mimic those I choose,
but with no real body that's all I can do.

The children are my favorite, they can make me a rabbit, a bird, or the bunny's ears. Sometimes I scare the children I love, but I'm only copying the tree out their window.

When the sun sets darkness falls, that's when my family comes back, and I become whole.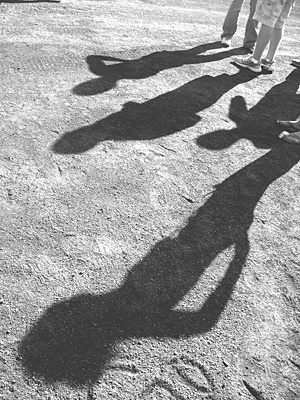 © Trella R., Mountain Lakes, NJ