Iceberg in the Ocean
May 25, 2013
Solid as a boulder,
Coming in pieces and as one,
Frozen at the core.
The surface gives way
Penetrating into my inner layers.
Sweat courses down my body
Leaving puddles of tears.
I know my end is coming.
Longing for the sweet chill
That keeps me whole
As I shrink,
smaller and smaller,
Until I am drowning in myself.
Little hope is left
But I hold on,
Bobbing like an iceberg in the ocean.
Waiting, waiting
As I become what I once was
Filling up the glass
As I say goodbye,
To my last form
Now melted in a bottle.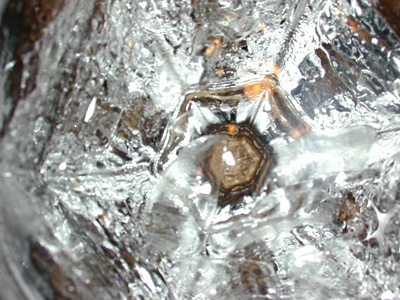 © Maria R., Allston, MA