The Typist
MAG
October 30, 2012
I watch him walk up on stage
And become the typist.
A man whose dreams have strayed
Dreams that have gotten lost on the air
Or buried under the earth.
He loses hope and becomes the typist.
He marries a woman he does not love
And as the years go by
His thoughts begin to drift.
He cannot remember his dream
Its face is obscured by the typewriter
And so he becomes the typist.
He ages behind the desk
He masters the skill
His mistakes are few
But still this is not him.
His dream remains
Scarred and broken
But still there waiting to be awakened.
But the sound of typing is all he hears
And so he stays the typist.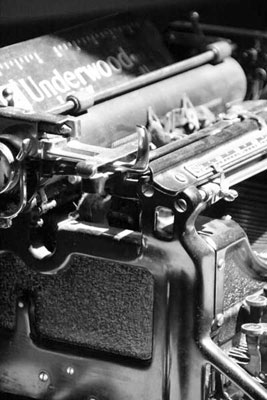 © Nina F., Roanoke Rapids, NC