Determine
September 24, 2012
A robin's egg hue,
That rich but pure blue,
Cotton streaks stretched across,
Cotton bolls suspended midair.
Or.
A roiling mass of grey,
All thickness, all shades,
Under which nightmares run,
Under which all looks bleak.
Or.
Velvety, rich black,
Studded with stars,
A pearl at the throat,
Coating ground in shadows.
Or.
A pastel rainbow,
Fading to navy,
Half ruby meets plains,
Earth drinks up last light.

Where fairy tales grow,
Where terror takes hold,
Where serenity flows,
Or where ground's bathed in gold.


The sky determines.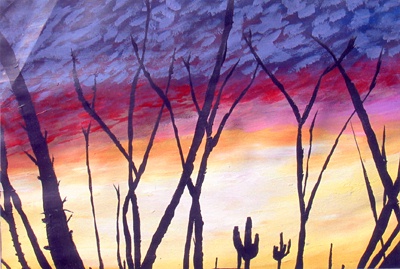 © Kassia C., Phoenix, AZ