Untitled 001
August 23, 2012
My prayers are unheard,
My wordless cries are false alibis.
But none of that can compare to the slow movement...
The way images cascade through my thoughts.
breathin has never been so easy.
Yet thinkins never been so hard.
Love is dead here now.
I kept you closest,
Now I'm cutting back on this world.
I'm burning fires in my veins, honey.
I'm swallowing demons and angels, baby.
Getting lost in this destruction, darling.
If this is a way, where are the bombs?
This isn't a war, this is what you made Peace.
I remember when the sober days were.
Those were the golden years,
Lasting only six months.
But time is all just in our head.
Life is all a false reality.
Death is just an honest lie.
I can't even rhyme any more.
I have no conviction.
I may have some heart left,
But my courage has left this town.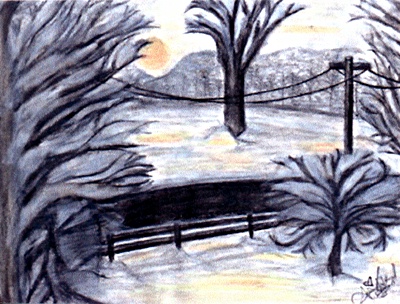 © Amanda W., Nanty Glo, PA