Further Beyond
May 8, 2012
When it crashes down, it crashes in waves.
 
Her ears are red, her heart inflamed.
 
She sits alone, in the dark she stares, at the ticking clock, that needs repairs.
 
It's incessant,
It's constant,
It won't go away;
 
It's shouting,
It's screaming,
Time for another day!
 
But she doesn't get up,
In bed she stays,
while the sun still rises,
and her heart decays.
 
She's never quite known such distasteful despair;
She now knows how he felt, abandoned without care.
 
She feels like she's shrinking, under torrents of rain, shriveled and unwanted, tortured with pain.
 
And now the moon rises,
And she'll sit and she'll wait;
Alone in her silence,
Alone with her fate.
 
Because nothing else matters,
and without her she's gone,
into cursed oblivion,
and further beyond.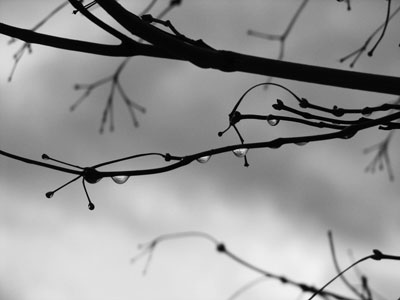 © Carly M., Hopedale, MA