Where did you go?
May 17, 2012
I ask,
You're busy,
I talk,
Your favorite show is on,
I cry,
And it's just another tantrum,
I yell,
And I'm just upset that I didn't get my way,
What did you expect?
I just want your attention,
I run,
And I'm making a mistake,
Because in your eyes,
That's all I do,
Mistakes are all I make,
So what?
I still got your attention right?
I ask,
You answer,
I talk,
You listen,
I cry,
You care,
I'm good,
You forget to notice,
I'm bad,
And we're back where we started,
Do you really care?
No,
Because there are more important things going on,
Like the TV,
Like them,
Like everyone else but me,
Where did I go you ask?
Where did you go?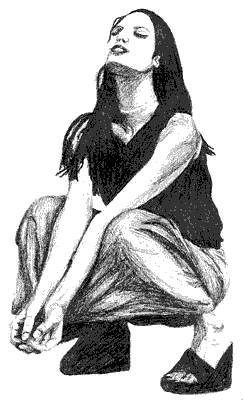 © Andrea S., Oakhurst, CA