Questions Unanswered
April 13, 2012
I close my eyes
And dissolve into my dreams
I cry without sound
I yell without sound
I cover myself up with make-up.
But when I wipe it away
There's a pitch black basement.
Full of secrets, lies, and emotions.
The punding of my heart
Is the knocking of a screaming child.
Trying to get out...break free.
Yelping for help.
With every smile I give out
I crawl deeper into hhe basement.
Deeper and deeper until I drown.
Gasping for air
Gasping for truth
Gasping for life.
I'm dying inside, but won't let it show.
It will wash away some day.
But deep inside, I know it won't.
What should I do?
Stay hiding and let everything be
"okay."
Or let it out and let everything go
Ballistic.
Questions, Unanswered.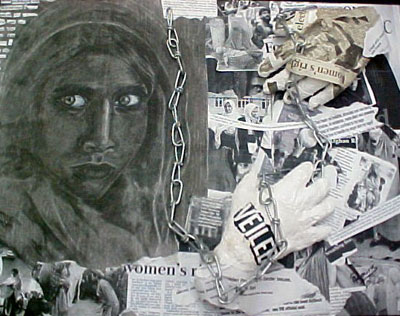 © Poornima P., Cutchogue, NY