Little Johnny Smith
May 4, 2012
Each and every morning wakes little Johnny Smith.
He cleans his room, makes his bed, but doesn't admire it.
He wishes to ruffle up the sheets, but doesn't dare it.
His father's old hats, his father's old saddle, his father's old boots, rest in his room.
Why wouldn't they?
He IS his father's oldest son; his only son.
His outright doom.

Little Johnny Smith works every day, no time for school,
No time for play.
Then he goes to bed, staring at his eldest sister's old heart shaped bed frame.
The sun from outside shines in his room, everything's dark, a new moon.

Above his head, hanging freely, a picture.
He likes photography.
His father doesn't know—will never know.

His sister's old bed, his mother's old rug, his grandfather's trunk, his grandmother's chair…
He wishes to own his own things, and to grow out his hair.

Little Johnny Smith has nothing his own.
He works and works and then comes home.
So when his mother handed him his OWN camera,
He cried.
And when his father found the camera
And broke it to pieces,
He died.

Little Johnny Smith kept the pieces under his bed,
And when his family left,
He put his pistol to his head…


His room is still.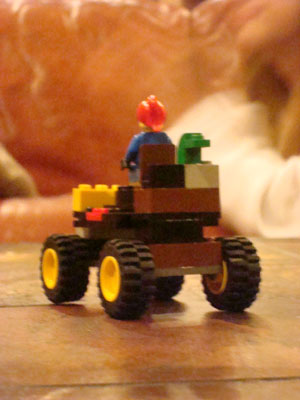 © Adria O., Edgewood, WA