The Night that Supposedly Ended it all
April 12, 2012
Come to me I beg of you
Fill the loneliness within me
Ease my darkest hours
Pray my soul will rise
Let me let go of her
Let go of the accident.
May she die without regret
Regret of passing
Leaving me
Drawing my hallucinations
I see her, feel her
That I cannot fake.
Wishing i were gone
Along with the harsh memories
Her bloody face scarring me
The tormenting screams before me
I truly abhor the mimicking songs she sings
She sings to scare me in the dark
Playing with my soul
Her sharp eyes watching me as i sleep
Her echoing cries waking the demon within
" Try to get me, I'm not afraid" I lie
Only to summon eternity of endless suffering.
Breathe, awaken the strength that you must gain
Gain the breath she took away from you
Steal back the heartbeat you lost when she appeared
Live the joyful life you lived before her
Let her fail as you succeed happiness
Don't let her get in the way of the love you lost
A kid, a child she was
Fifty years of her being has changed it all
Nothing more than a lifeless spirit now lives
Her soul has grown the life she lost in the accident
The fatal experience that ended it all
Christmas Day
The agony she faced as the train removed her head
Tore off her youthful, gorgeous face
Ripped it in two in a moments notice
All leaving haunting splatters of blood on the scene
A child, dead, what remained bled in the snow
Not only killing her and her grandparents
Bur her mother's sanity along with it.
Insane, pleading to die, her mother shrieks hystarically
Burners turn on filling the depressing room with deadly fumes
Grasping her son and daughter, the young mother pases out
Her past reveals the true pain she went through
A teen mom
Marrying someone she didn't love, but was fit for children
Her sister tricking her into loving as a 16 year old
Was the dead daughter regretted to have been born in the first place?
Saving the delusional mother's life, her loyal acquaintance appears
Both babies are okay, but the mind-scorching trainwreck is unbearable
The pain of knowing that the thing that you regretted is gone
It takes over the distress of ever having a child at all
Even if she wasn't never expected or meant to be
Though she would be forced to grow knowing she is unwanted
Death might have been the best option for her.
Live on, move on, love on
She leaves with time and reunites with her well-loved daughter
Now peace overflows the remaining family, nothing left behind
Nothing to live with on their back as a burden or as a trouble
A priceless smile is engraved on the face of a new descendant of the deceased lost ones
That descendant is me.
Sadly, this story is true. It happened nearly 50 years ago. The little girl is my aunt. Sometimes I see her like in hallucinations. I'm okay though! Writing this was an emotional journey for me and I'm glad my friend Brandon (aka "LoveJuice") was there with me every step of the way. He taught me that everyone has their story. This is just 1 of mine. Poetry and music is my outlet where I express myself. Go find yours. Get over the mountain of troubles and find me on the other side waiting for you. I'm waiting for you to let go. Make the existence of pain fade as we realize that dealing with it is difficult- yet not impossible.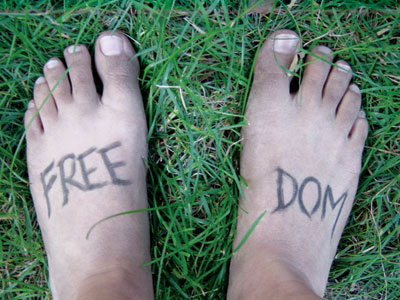 © Anna B., Northville, MI