Clearly out of paper
April 23, 2012
They say love is in the air so I take in deep breaths.
Not knowing it would lead my heart to death...
Its amazing really, how the heart makes you think you're in love.
How when she walks by you melt.
When she texts you, instantly you reach for the phone.
How when you hear her name you start thinking about all the good times.
I wish I could get her out of my mind.
You see love is like drawing a line,
It keeps going straight until you run out of paper.
Then your line just fades away,
but some how my line isn't faded
and I'm clearly out of paper.
Feeling refuse to go away like vapor.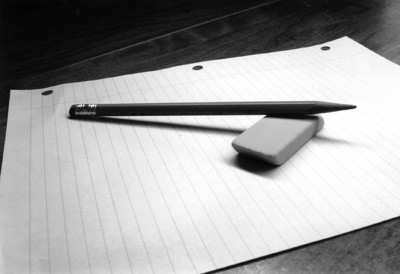 © Michael H., Mildford, CT