Chained and Barbed Hearts
July 17, 2011
Tormented unimaginably to the depths of the inner soul and beyond,
Loss of hope and drowning in spirals of depression and sorrow,
Underlining the beginning of a broken heart,
Ending the life of the optimistic proud,


Unrelenting conditions hinder the push for brightness,
Like swimming against waves in the ocean,
Continuously realizing progress is unattainable,
This life is not promising and one not living for.


Persistence seems futile and the day of giving in is near,
The sun begins to rise, illuminating this plague,
For in the reach of that soul is the spawn of a love,
And jubilant tears are freed upon the newborn heart.


Finally these once broken chains will never bind again,
This strong and youthful heart,
And these barbs will diminish once and for all time,
Never to pierce the everlasting bond between passion and steadfast love.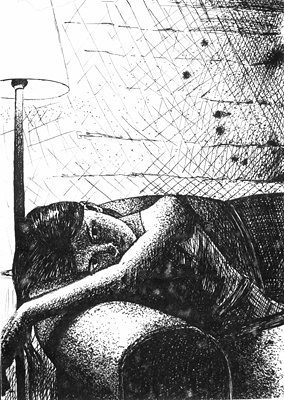 © Elisabeth R., Elmont, NY