Heavy
MAG
June 13, 2011
I wake
in beds of flame
and cannot breathe
as I peel back my eyelids
like the skin of a tangerine.

The burdens of a heavy day
weigh the blood like lead
drag the body from the bed
bring down the bones till
I drop.

I sleep
with a lighter to the back
of my eyeballs as fairies tug gently
on my lashes circling smooth hands
on supple skin.

And wake in beds of flame
to dust off the ashes
and smother the smoke
on another brand new day
I choke.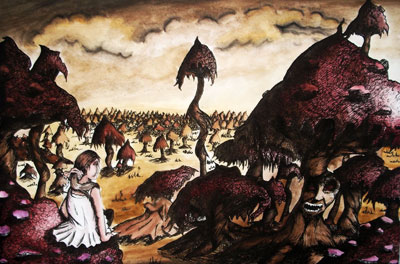 © Aaran B., UK