The Office Worker
May 24, 2011
She sits
on her store of barely-there worth,
and tedium sings in her eyes: vacant
holes wheezing in the words on the page.
She's forgotten.
At times she can recall:
(past hours of the clock spent making
friends with her desk, tracing the distorted
adolescence in the caffeine whorls)
A thought of achievement. Dreams.
The sweetest crackpot delusion, and now
brain-waste. Complaints
carving further into that pit til
she's pulled up by her white-washed employer
and told to get back to work.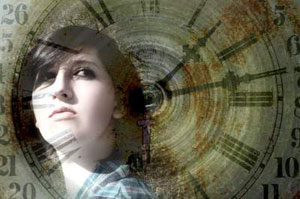 © Ryan K.