memory (secret love)
May 17, 2011
the wind is cold
as it whips at my face and arms.
i run faster, harder trying to escape
just to see if i can.
my legs give out
and it's all i can do to keep standing.
he catches me,
i kne he would,
no matter what.
he stops in front of me,
eyes shining excitement,
reflecting the stars,
he grabs my wrist and pulls me into him,
i catch myself on his chest,
he holds me tightly,
his embrace is warm and reassureing,
i can hear his heart beating wildly with mine,
i laugh to know that he won't realize, that he caught my heart
and he looks at me,
a question in his eyes.
my answer is to pull away,
and he's chaseing me again.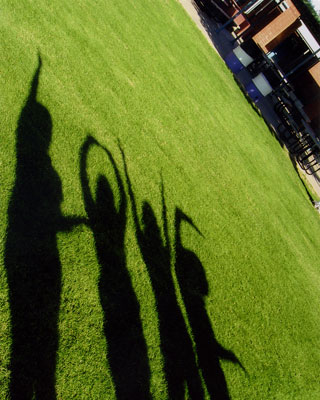 © Lindsay - Elese G., Phoenix, AZ