I Don't Need Your Answers
December 11, 2010
Did you regret the things you did
When your mouth refused to speak?
Did you wish you'd have changed your mind
When the smell of my perfume swept past you?

When I felt your eyes watching me,
Did your heart shut down when I didn't return your gaze?
Did you look back
When you walked out of my life without a word of caution?

When I laughed behind you,
Did a smile almost creep across your face?
When your hugs were replaced,
Did you miss my embrace?
Did you even look my way?

When you decided to forget,
Did you even notice the bitter taste?
Does this game
Rush your adrenaline?
Make your heart race?

What was running through your mind
When I entered your infamous labrynth?
Did you know the outcome all along?

Where would you have taken me
If I'd have said 'Yes'?
Would things be different?
Would you still want me?

When the cold hit your heart,
Did you feel it freeze over?
Or did it only keep it frozen?
If you were to kiss me now,
Would you taste the bittersweet acid?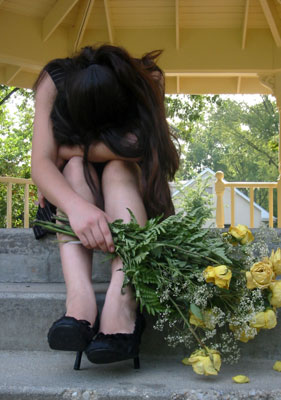 © Martha V., Morton Grove, IL