Pulchritudinous
December 10, 2010
The beautiful temptress that waits for her turn to speak.
what a beautiful scene she captures under her physical skin,
the hair tears like strands of web down the side of her face,
eyes containing the whole universe, dimensions fold over each other, and it glitters with colors kaleidoscope.
Knees bent like an instinct, she cools with steam and takes hold of her surroundings,
her beautiful and mystic movement sinks into her pours, excretes like waterfalls,
a filter of undenying shades and hues pigment her blushed cheeks.
You bet she knows, she knows with electricity
so let it stream through your heart and own veins.
Alive with fear and passion,
nudge her to speak because she has more captured then the wiseman with crowns.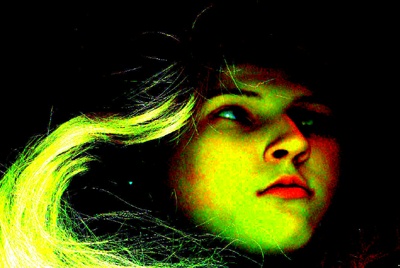 © Amanda S., Congers, NY