Reality;Fantasy
November 13, 2010
It's hard to say that I'm real

That I'm really here....
A way to say that what we think is really here and yet it isn't

A way to hear what we want yet it's never there
Heh.

You know it's funny now that you think about it
We know what we know based on books

And we think based on what others say...
Based on books...and yet we don't have a mind to think for ourselves

I know we have our own free will but we don't use it
The will to imagine....things beyond imagination

besides logical reasons such as to believe there is a whole universe out there
Not THAT kind of imagination....


That is just sciencetific thinking and questioning

No, more of the lines of... what is there around us!
What we know from books as we call Facts

And then there are things called legends, myths, and folktales
We sit here and there wondering if they're real and finally notion that they aren't... if not proven by scientists or written in books

We have lost a sense of imaginative and wonderment
Sometimes I wonder why we live if we are not of these things

To know that these mere legends, myths, and folktale are all around us
Hidden faraway from the eyes of human

A world hidden from us but yet they are here
Hidden amoung us...roaming amoug us....becoming one of us

Along the lines of Reality and Fantasy.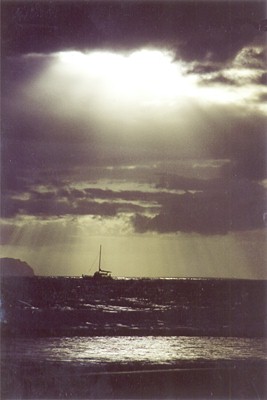 © lily H., Kekaha, HI