Dance Of Terror
November 9, 2010
I am still in a world where the people surrounding me glide in freedom, guffaws and brilliant twinkles filling their air.
One must see joy among all this glee,
But I, for one,
Am trapped in a world where, amidst the merriment, I only see forlorn faces of depression and frowns.
In their eyes,
When they dance toward me in extravagant dresses made out of linen and lace,
I see them creeping toward me,
Their dresses replaced with chains and torture
Their eyes wild and red,
Filled with anger, amusement, and death.
I can't break free of this world,
This stillness where I feel that happiness will never come.
I forbidden to feeling anything but terror,
And am a slave to whomever, answering their every whim against my will.
I fall to my knees, gripping my head,
Praying, pleading that the torture will stop,
That these images will cease.
They glide along the dance floor,
Grinning a smile that stretches ear to ear.
They merely glance at me, and wonder
Why I have a mask of horror on my face.
But sadly.
They don't realize what I see,
And trail off, ignoring me and my glances of torture.
Because when their dancing,
I see a world of darkness,
Where their morbid shadows dance
To the Dance of Terror.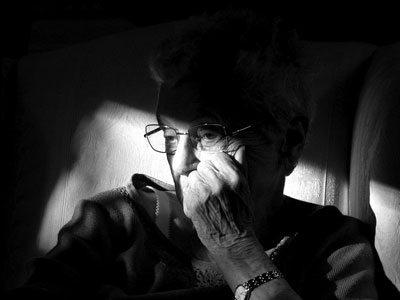 © Kate S., Hopkinton, MA