Ignored
October 22, 2010
He is here again.
The same clothes
The same shoes.
Different bruises.
The teacher tries to act
Like it's okay.
The whole class turns,
Then turns away.
He walks to his desk
In front of mine
And sits.
I can see
The distinctive cut
Of a broken beer bottle
Shoved into his neck.
He doesn't even try to hide it.
He isn't proud,
But he isn't embarrassed.
He is ignored.
We talk, but
Never for long.
He goes home
The same way I do,
So we walk together.
When we get to his street,
He turns towards me
Smiles
And turns away.
I feel like I'll
Never see that
Wonderful smile again.
The smile of the ignored child.
I brush it off,
And smile
To his back
Wishing he would
Turn around.
I want him to
Come home with me
So he can't get hurt
Anymore.
The next day,
I wish I had listened to
My instincts.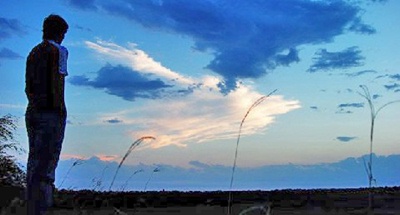 © Stefanie K., Katy, TX