Climbing Mountains
October 6, 2010
I climbed over the mahogony stairs,
These were the moutains that I had begun to overcome.
The towering lighthouse, glaring at me in the night.
Those big waves collapsing in the distance.
And the small mouse under my bed.
There are only five steps left now.
My arms spread wide as my legs push me forward.
Attacking my fears.
My grandmother's death.
My own self-awareness.
And the box that held my heart.
Two left.
I reach out, and feel myself being pulled back down.
My toes scunch up. Searching for stable ground.
Grandma!Dont hold me down!
Too late. I slip, and feel the pain of each fear jabbing into my ribs.
I hit my head. As I loose consciousness.
I wake hours after.
At the bottom o my stairs.
Only to find myslef,
Climbing again.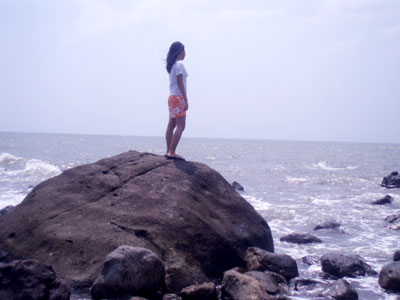 © Grace L., Bacolod City, Philippines