What is Music
April 14, 2010
There is this sound,
That everyone can hear—

—Its called Music.

Music takes many forms,
And everyone
Can hear it,
And everyone
Can define it,
In their own way.

What is Music?
I don't know
What is Music?
A series of notes composed in a distinct form?
Too boring
What is Music?
Life, hope and happiness

An expression of oneself
Through different frequencies,


Or

A way for people to express
Their feelings, for the
Entertainment of others,


Maybe

Music is a form of art,
That consists of poetry with melody,


Or

Its what keeps me going,
Through the day,

What is Music?
I find that its an excuse to have fun.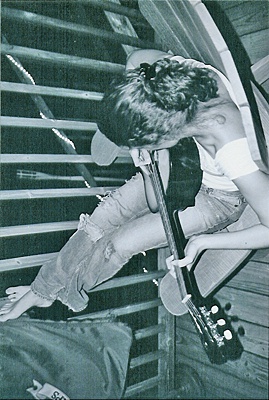 © Kendall B., Katy, TX