Mad! In Wonderland
February 4, 2010
"Tea time!"
Bells chimes,
whistles call.
What to do, what to do,
when to do it?
A flick of purple,
blue, green, orange,
the rainbow was my fingertips,
dancing in my bones.
A fear of the obvious,
so conspicuous,
driving me mad.
Conclusions of self evidence,
swirling,
whirling,
washing me out and hanging me to dry.
Inside, twisted outwards.
Reflection in the looking glass,
crazy glint,
broken smile.
Put on my hat and into the place,
Wonderland,
I'll show you.
"I'm as mad as a hatter!"
Crazy as we go.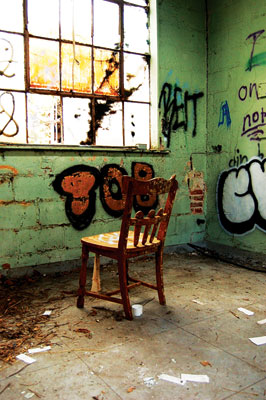 © Gianna V., Sewell, NJ