The Angel's Elegy
January 26, 2018
She danced about the heavens, where innocence reigned free. 
A golden halo she had dawned, flight pure and feathery.
And with her fellow cherubs, she sang a cheerful song.
Oh so naive, oh so carefree, that didn't last for long...
The Angel writhed and twisted, held still by dev'lish vines.
Though mem'ries come and mem'ries go, she can't forget this crime.
The Angel could not fully breathe, screams made lungs raw and worn.
That beast from hell, a snake who fell, her wings by fangs were torn.
A tile floor beneath the church,
Is where she lost her pride.
Dirty.
Mangled.
Shaking.
Used.
All love and hope had died.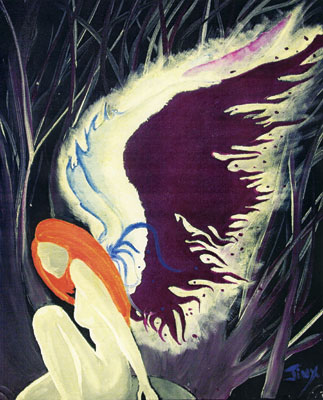 © Megan B., Youngstown, OH