Satisfied Souls
December 19, 2017
She was crying.
Tears fall from her sapphire blue eyes as she runs into my open arms.
I hold her in my arms tightly, bringing us as
close together as our bodies would physically let us, but our souls, are never satisfied.
I run my fingers through her hair and hold her head against me as she finds safety in the crook of my neck.
I hold her protectively, glaring at whoever stares at us or shot a weird look.
Some look at us with concern, others disgust, and some curiosity.
The looks become too distracting, so I pull her off into a seemingly abandoned hallway.
I feel her trembling against me.
I try to hold her closer to me, desperately trying to calm her down.
I hate it when she cries, it makes me want to cry myself, but this is so much worse.
As she weeps on my shoulder, I start to feel my eyes burn as tears fall from my eyes, and my hold on her strengthens again, not for her this time, but for me.
" I love you." I say with a shaky whisper as I feel myself getting tense for a whole new reason.
I hear her breathing start to even out and her trembling soften.
" I love you too." She whimpers as she finally brings herself out of the crook of my neck and wraps her shaky arms around it.
I smile weakly, and lean into her, laying my forehead to hers as we share a kiss.
We have kissed many times before, but this one was so real, and it feels so right.
With this kiss, we both relax, and it seems like in this moment, our souls are finally satisfied.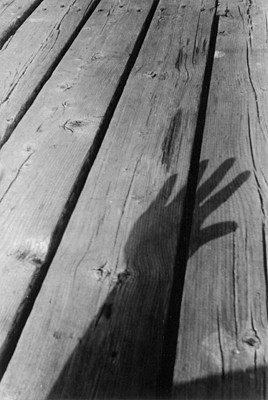 © Janet D., Marblehead, MA