Trials and Tribulations
July 16, 2017
Trials and Tribulations 
For South Africa spread across the nation's
Could be a drought 
As people shout "Waters out"
"What will we use for our crops?"
"What will take our country to the top?"
As we pray
Everyday
For it to rain
Raindrops, Raindrops
And Our country will rise to the top
Trials and Tribulations 
South Africa's President
To moan, To complain
They say, lets give him the blame
For we have wasted
For we have voted
For our lives we coated in pain
And one person who help him to be on top
Now wants his presidency to fall and drop
But now we wait
Now we see
What South Africa will do to save our presidency
Trials and Tribulations, human kidnapping has spread to South Africa's Population 
Children, Parents, Elders being killed for doing nothing else but being themselves
Gunshots
Kidnaps
Gunshots
Firecracks
Gunshot
Who was it? Where was it?
Oh why, Oh why my Family?
I guess we'll never know but we we will remember 
The Trials and Tribulations 
We've fought to the occasion 
And with no patience
To save the nation....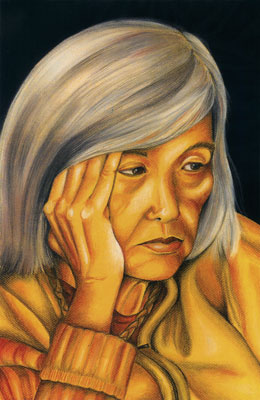 © Kaitlin C., Forest Hills, NY