Reflections
November 12, 2008
Light
penetrates the darkness.
The door, the door!
Close the door!
Foreign sun serenades
my fears.
But I will not release
my iron grip
on the balcony banister
and flailing,
fall into Romeo's arms.

With intruding illumination,
I can see myself.
My sunken sockets,
plagued with pensive eyes.
My crinkled casing,
used grocery bag skin.

He calls me,
and I slink secretively
into the darkest corner,
recoiling from
the putrid glow.
Enlightenment
is forbidden
in my room of
mirrored walls.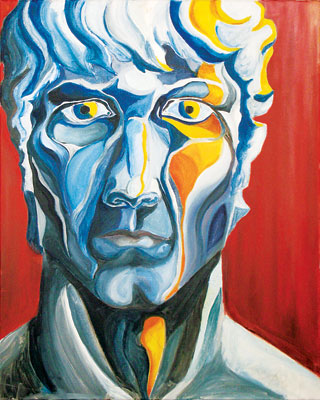 © Michael R., Cambridge, MA