Trapped in Hell.
July 8, 2012
It's almost been a year now,
About 8 months since that night.
You took away my innocence,
And I hardly put up a fight.

It was so dark that night,
It was cold outside.
By the time you left and let me go,
I just laid there, paralyzed.

You took away more than you think,
You took away my smile and my voice.
You say I wanted it..
But you never gave me a choice.

If you could have heard my thoughts,
I kept screaming no, to get off of me.
I pretended I wasn't there,
I pretended this wasn't reality.

But it s, and so was that night,
I'm just an empty shell,
With my mind caught in time,
Replaying the day I got trapped in Hell.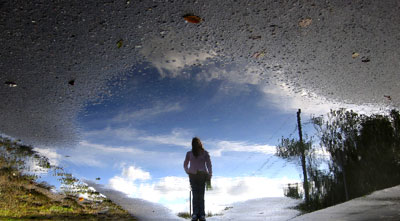 © Daniel H., Oak Bluffs, MA