A Daughter
April 27, 2012
You're my mom my best friend too,
And this I need to tell you.
A daughter to you I will always be,
I will never forget how you make me so happy.

I wish you would smile more throughout the years,
Enjoy our life and have no fears.
When you laugh it makes my day,
It makes all the pain go away.

You've tried so hard for something too tough,
And on yourself you've been so rough.
Life is too short so make each day last,
Enjoy the present and forget our past.

There are many things we have left behind,
But our memories still remain alive.
So wish peace on our future we are left to find,
And courage for this family of five.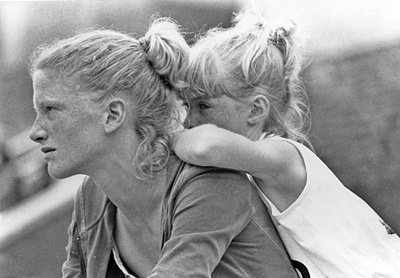 © Felicia F, Marlow, OK