Celestial NIghtmare
April 24, 2012
It was a day that started out like any other;
I had just driven to school with my brother.

Until I heard about something new from my friend;
Who knew that it would lead to a sleepless end?

The thing he called them were "binaural beats";
This was a task I thought I could defeat.

Little did I know what was about to come;
When I didn't get any sleep, my eyes were numb.

They are noises that make you see things,
But no one is prepared for what the "Celestial Nightmare" brings.

No matter what anyone says there is no denying;
The things a person sees' are more than terrifying.

You may think that monsters in movies are scary,
But compared to the things that are seen, they are merry.

The knocking on windows and footsteps walking;
They are nothing that a person should be mocking.

I heard several noises that I will never forget;
Especially from the monster I wish I never met.

These things I tell you are definitely not lies;
It looked at me with two dark black eyes.

At first I thought that it might be a man,
But I soon realized that this is where it began.

I was more frightened than I have been in my life;
I still wish I could have at least had a knife.

I don't think that I would have been protected;
Hopefully I will not forever be affected.

I would recommend that you do a prayer;
If you ever attempt the Celestial Nightmare.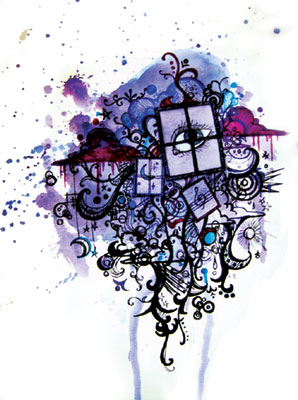 © Savannah R., Stoneville, TX