My Advice to you
April 28, 2011
Don't be afraid to walk alone
The darkest shadows will follow
Their evil presence will haunt you
The cruelest of spirits will taunt you
But be not afraid.
Walking alone will give you strength

You must embrace your strength
It's hidden deep within your soul
Explore your heart,
You will find what you're looking for
Strength pours out around you
With open arms,
You must embrace your strength.

Don't trust anyone
They will lie and deceive you
It's okay to walk alone
With the dark shadows at night
Even though their presence will haunt you
The cruel spirits will taunt you
Hear me when I say
Don't trust anyone.

There's just one last thing
One last piece of advice
I'd like to give…
Do not lose yourself
You are beautifully you
Let your emulating light never fade
Stand out in the crowd
When walking alone,
Never loose yourself.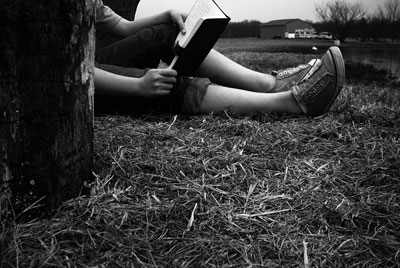 © Kristen D., Kenton, DE