One Day
June 11, 2010
Each day and night I waste in sighs,
Without a purpose be.
And each new morn I pray for cause
Of what that purpose be.
Foundations I have built up,
Each day they're washed away.
The waves roar on, a violent thrash,
Small dreams they doth decay.
Small dreams washed up on vacant shore,
Once mine, and mine to keep.
Now stolen flagrant by the tide,
Pulled under by the heap.
Not I? Spoke soft by soul's sad cry.
May I not go as well?
For then I'd call out new heart
And I'd be passing still.
But time is wasted in digression;
Now the sea lies calm.
My dreams will not return to me,
I do not sound alarm.
Deep passion is what keeps me,
In stillness by the sea.
I wait for time to run its course,
To make things what they'll be.
One day I'll come to find my place
Where all I am is seen.
One day I'll build a safer home,
Than castles by the sea.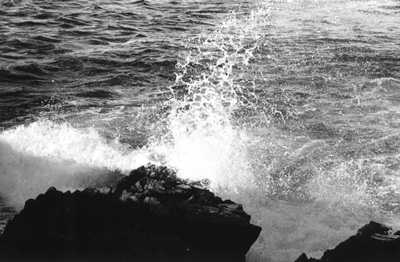 © Shira B., Marblehead, MA