Green Lights
May 7, 2010
I see sweet lips
and gentle fragile eyes.
Placing my hands on her hips,
I rest a finger on her mouth to cease her cries.
Slowly she looks to my face
and stares into my shining blue pair.
She rests, protected in my warming embrace,
yes, I have found my love's heir.
Cracked and bleeding lips, I have no more,
now they are soft from her kiss.
Like none that have come before,
the painful memories I no longer must reminisce.
And so I will stay, lost in these two green lights,
and dream of the approaching wondrous warm nights.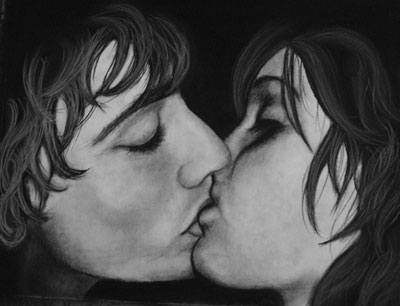 © Anna Y., St. Robert, MO