Scrapbook
MAG
It's the little things that keep coming back
in the middle of the night
as myeyelids push down
and I begin to dissolve into sleep -

Thejuice
that poured down her chin
as she laughed
inmango.
"Never eat fruit,"
she said,
"If you want to talkwith friends."

The postcards
taped on the walls
collected fromfriends and family.
"I've never been anywhere,"
shesaid,
"But I know exactly what everywhere's like."

Thewrinkles
that marched mutinously in
like so many armies of tinsoldiers,
conquering the corners of her mouth and eyes.
"I am oldnow,"
she said.
"I will die soon."
I laughed.

It'sthe laugh that still haunts me.
My own laugh -
young and innocent and naive.
Because she wasn't old.

But she did die.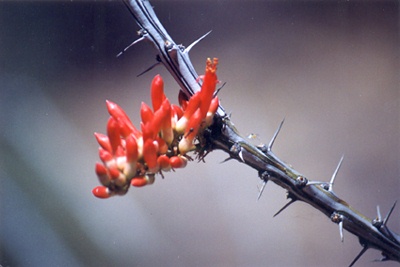 © Andy G., Phoenix, AZ