Everything
June 20, 2009
I don't know what to do,
I am just giving up.
I have tried everything,
And everything has failed.
I have tried my best,
I have tried my hardest,
Nothing is good enough for you.
I thought you were different,
I thought you were the guy I wanted,
But my heart was wrong.
Mind over heart,
I never wanted to do it,
But I am going to have to.
My heart led me wrong,
I was wrong to follow it.
Everything was the wrong thing,
Nothing worked out right.
Maybe it's for the worse,
And maybe it's for the better,
But all my trust is gone.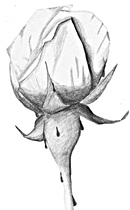 © Elaine S., Phoenix, AZ