You & me
June 22, 2009
We are sperated by oceans by seas but that will not keep you from me.

Our feet are stuck to the concrete by glue but that will not keep me from you.

We are unspearable and nothing can stop us.

We are 2 people in this world that think were in love but appearently you didnt swim enough for me.

Because you went of with another girl now im back on the concrete.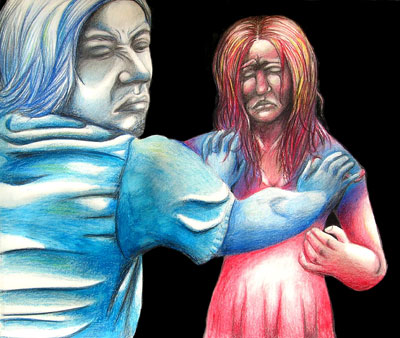 © Jessica P., Bethel Park, PA