Stumbling
May 27, 2009
Stumbling over feet and speaking tongues;
Too much poison in the mind to think.
Random words escape his breathing lungs,
And empty glasses break as full ones clink.
He's in a party of sufferers way too young
Because their mindset was, "Just one more drink."
Intoxicated blood runs through his veins,
Out to fingers reaching for his keys--
"I've had enough to numb my stress and pains;
Quick, drive home; to bed before Mom sees."
He swerves his Honda over lines and lanes;
He travels backwards over tracks of trains
'Til sounds of metal smashing, meeting trees,
Bear one last liquored breath across the breeze.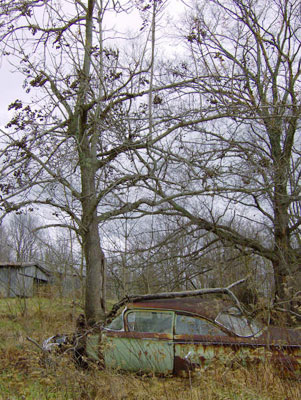 © Kimberly H., Summer Shade, KY