The (un)Lucky One Thus Far
May 5, 2009
My best friend is overbearing de-pression,
happy days are experiencing economic difficulties,
Going through a re-cession,
The devil been messing,
Who he im-pressing?
Hurry up blessing.
My tender heart is heavy from all the pain,
It's meddling with my brain,
I am usually all smiles and calm thoughts,
But lately I've been in-sane,
I'm trying to tell you,
It's been lose and no gain.
Don't feel like I'll make it much more,

Hope done got up and went on out the door,
Has went on to ex-plore,
my heart has not been whole since it last tore,
God re-store.
I try to do the right thing but regrets are not too far away,
I just lock up in my room playing Gospel Music,
Waiting for my day,
Yeah, I heard what they say,
"It'll be okay",
But it's just not quite…
That way.
both faith and strength are losing their power,
they have mingled onto the devil's plate right before he devours,
It's Satin's lunch hour,
Got me crying showers,
Somebody, reach out,
Em-power.
I can wipe the tears but the sorrow I can't,
It's rooted deep inside like its something Satin plants,
"Get in there good",
Is what he chants,
He got a bad heart,
But no one offers a trans-plant.
Was told that with a little prayer a change gone come…
But where from?
Hear that it doesn't work for all,
But it does for some,
What have I be-come?
One of the un-lucky ones...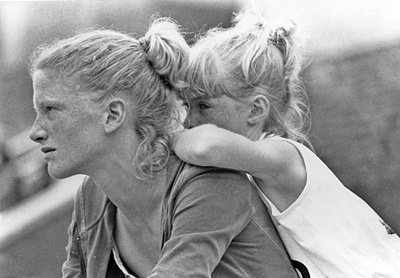 © Felicia F, Marlow, OK