I Hate Church
September 11, 2012
Mouths chatting away, music a tad bit too loud for the time and place, and a walking, talking advertisement for Urban Outfitters: this is my church experience. "So what are you doing after church?" I ask as I attempt (and fail) to make small talk with a reasonably attractive girl. The pastor calls for our attention and bows his head to pray, Oh Lord, we come to you humbly and full of repentance. Please cleanse us of our sins... I roll my eyes and clandestinely make my way to my seat on the stone-hard bench and wait for the boisterous, eloquent tenor voice of the pastor to finally expel itself from the overpriced speaker system. During the prayer I watch his facial expressions, contrite, genuine and full of belief in God. I, on the other hand, flippantly and irreverently look around and watch many of the others doing the same as the pastor: one is holding his hands to the ceiling and one is screwing his eyes shut to hold back tears of joy, or repentance, or both; however, one, like me, is fixated upon the rafters and lights and speaker system. I, like the latter, stand with my arms clasped in front of me, staring around in search of something entertaining to look at while the unbearable prayer waltzes on in its lilting tempo. Dear God, please let this prayer be over, Amen, I utter to myself. I find the wood of the pews immensely intriguing, so I stare into its cellulose filled depths. A pile of termite shavings is slowly falling from one of the holes and the wood floor continuously groans in protest as I move my uncomfortable, ever-shifting feet that are keeping perfect time with the pastor's prayer.

At long last, the arduous, punishing experience of the ten-minute prayer is over and I take my seat next to my parents, who gaze, along with a plurality of everyone else, intently at the man seated on stage, reading from the bible. His hands deftly flip from one page, one chapter, one verse to the next, holding a massive King James Bible like it were some newborn baby, waiting for its mother to hold him in her arms. The sermon goes on and on and on and I get the feeling that there must be something more to this church experience other than sitting in an uncomfortable pew for nearly two hours listening to a man preach his interpretation of a book. I glance around looking for something to relate to, since this service is obviously not getting any more interesting. Finally my eyes fall upon a beautiful candelabra resting on the communion table, carved with inscriptions of Hebrew, ancient Greek, and Latin. These inscriptions make my mind's eye flash back to the days of old, to the years before technology and advancements to the night that Jesus Christ died. I feel as if I am sitting in the Last Supper, as if I am Peter. My life is not as good as I thought it was, and, before long, I will have denied Christ three times; but the apostle Peter is a good man:

I have denied Christ far more than three times in my life.

Church has concluded and all of God's sheep are being herded out through the narrow way to salvation, or downtown Atlanta; whichever you prefer. I fall in line with the countless others making their way through the benches and various abandoned coffee cups littering the floor. I feel glad to be out of that contrived place filled with contrived messages and contrived chord structures. Here there are no freethinkers; here there is no free will; here there is nothing but someone's interpretation of a book and this is why I hate church. As an outsider looking in, I feel as if I have been fed only what they want me to know for the past seventeen years of my life.

God, however, has never fed me only what He wants me to know. He shows me things that I need to understand about myself and gives me an abiding sense of His presence even in the darkest times in my life. I do not hate God; I hate church. There is nothing similar between God and church. It is simple logic: man is fatally flawed. Man runs the church, so, by extension, church is inherently and fatally flawed and I thank God every day for revealing this fact to me before I follow, like so many others, on the "narrow" path to righteousness.

I can't call myself an atheist because I believe in God, and I can't also call myself an agnostic because I believe that I can and do know God's plan and works personally. I know exactly who I am; I am me.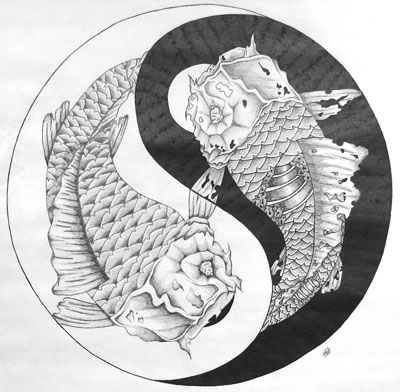 © Matt F., Pierz, MN