God's Name
February 14, 2010
Does anyone know god's name anymore? When I say "Oh my god!" I get a chorus of "Don't take god's name in vain!"
People, people, god's name isn't God. No, god's name is Yaweh. (This is the Judeo-Christian version, of course) Besides, in Christianity at least, it's perfectly fine to say Yaweh now. When the veil broke after Jesus was resurrected, the common person was allowed to speak to god on their own and speak his name. In the Jewish belief, it is still bad to say Yaweh.

So, please, people, remember that god's name is Yaweh, not god.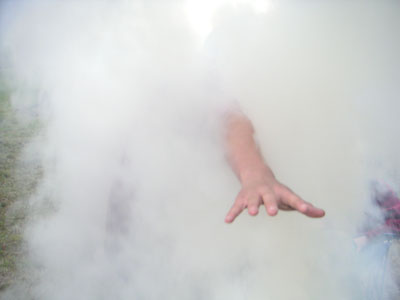 © Garrett M., Port Angeles, WA