A Pakistani Rapper Breaks New Ground in Rap
October 28, 2017
Rap, one of the most famous genres of music around the world, has always found a decent following in Pakistan. Ever since the late 90s and early 2000s, Pakistanis have followed rap music and have become accustomed to the lyrical flow required in the genre. One Pakistani rapper's strive and music is currently giving Fahd Azam (aka Mr. Capone-E) and the rest of the industry a run for their money. He spoke to Teen Ink about Pakistan's rap scene, working with Bizarre from D12 and what he listens to in his down time.
For mainstream rap fans used to hearing lyrics about East-West rivalries and other American concerns, Pakistani-American rapper Qom Qazamah rhymes in unfamiliar territory.
The Manchester, New Hampshire, native gives us a strong message about the life that how we have to live and what we have to do in our life in Dark Places. Qom Qazamah calls himself a street poet and hence he proved that in his song by his lyrics. Dark Places should be listened by every Pakistani because Qom Qazamah did a great job but we still didn't appreciate. In short every song of Qom Qazamah has a strong message. He actually got his big break in 2014, when Chicano rapper "Knife" Sotelo came across his music online and invited him to collaborate on his album "The Jinn Within." Three years later, Qom Qazamah released a track online, "2 In The Morning," and followed it with another single, "On My Own," featuring D12 rapper Bizarre off the EP "Dark Places".
Qom Qazamah is now working on a new EP, an album slated for release this year that will feature Young Dirty Bastard from the Wu Tang Clan and Layzie Bone from Bone Thugs N Harmony. The EP will be fully produced, mixed and mastered by himself.
Teen Ink: How did you get started in rap?
Qom Qazamah: I started back in 2011 just dropping songs on YouTube. I caught the ears of a producer named dxwnbeat who then went by streetlights, and he kind of mentored me. Taught me how to flow better, the importance of mixing and mastering, etc. In August of 2012 we released my first mixtape, "Tha Jinn Within." It had 2 guest features from "Knife" Sotelo, and a few other features from some of my friends and people I rapped with at the time. Creating this tape and working with all these different artists helped me build a foundation when it comes to making music and it was a fun time.
Teen Ink: Who do you currently listen to? And which are your musical influences?
Qom Qazamah: I've been listening to a lot of MF Doom lately. His MM .. Food album has to be one of the most unique albums in hip hop. It's like listening to a movie or something. and the concept of food and naming every track after food is ill s***. Doom is a big influence of mine, Sean Price is another with his word play and his presence on the mic. Tupac is probably my favorite rapper though with all the soul and energy he put in his music. Prince is another big influence musically. One of the greatest musicians ever who wrote all his music and did everything his way and never gave a f*** about what you thought. Great artist.
Why do you rap in English rather than Urdu?
Qom Qazamah: I rap in English because I don't speak well enough in Urdu. If I spoke fluent Urdu I probably would have always rapped in Urdu.
Teen Ink : Thank you for your time with us. What's the hip-hop scene like in Pakistan? And what is it like compared to America?
Qom Qazamah: Hip Hop is big in Pakistan. Probably the most listened to genre of the youth. Most Pakistani rappers rap in Punjabi rather than Urdu/Hindi because it's more of harsh language and easier to rap in I guess. The biggest rapper is of course Bohemia who is just as big in India. Credited as the first South Asian rapper signed to a major. Then you have other dudes like Lazarus who rhymes in English, and has collaborated with artists like D12, Royce Da 59, and Crooked I. Chen-K is cool, the Rap Engineers are nice to. Would love to collaborate with any of those artists. and as for comparing it, the scene is still kind of in its infancy and tries to emulate the American scene. Only difference really is the language of the rhymes I guess. Thanks for having me.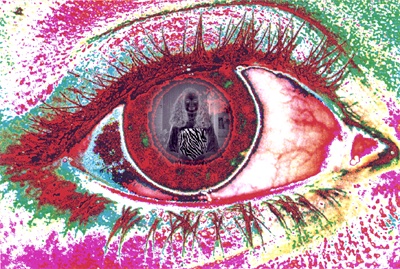 © Cassie H., Carmi, IL