Safety for Whales at Sea World
December 6, 2017
Seaworld is considered by most a wonderful, fun place to bring children and family for an entertaining show, but in reality, many of the killer whales are being abused on a daily basis. A former worker from Seaworld attested to the fact that the captured whales showed many signs of hostility, despair, and die prematurely due to their treatment at Seaworld. Because of the shallow water tanks, the whales live with constant sunburns. The deepest tank Seaworld contains only goes forty feet down, which is much more shallow than the depths of the ocean where whales in the wild spend the majority of their time. In the depths of the ocean, killer whales would be far enough underwater to be covered from the sun, but a tank that goes down forty feet is not nearly deep enough for protection from the harmful rays of the sun. Although Seaworld claims they do not take any whales from the ocean unless necessary, Seaworld still owns multiple orcas that were kidnapped unjustly from their homes. Even worse, they continue to breed orcas and raise them in captivity by using a machine called Tilikum which has been used to force inbreeding between two whales from the same family. As a result of inbreeding, this machine is responsible for the genetic mutations and abnormalities that many of the killer whales have. The treatment of these killer whales is undeniably a serious problem, which has a clear solution.

Killers whales are incredibly intelligent and powerful animals who deserve to be protected from the harm they currently endure at Seaworld. First and foremost, the machine Tilikum that Seaworld uses as a way to breed whales into captivity must be completely shut down. Next, Seaworld needs to build larger and deeper tanks for the orcas to inhabit, in order to protect them from the powerful sun. Seaworld can pay for these renovations by starting a fund for the whales in their care from their profits of the whale exhibits. Also, if Tilikum was shut down, the amount of whales captive in Seaworld would steadily decrease. With less whales to provide for, Seaworld would have more money that they could use to build larger and deeper tanks. Finally, Seaworld must only be allowed to take orcas from the ocean, if they are seriously injured or sick. Instead of keeping those whales, Seaworld should only be allowed to help nurse the whale back to health until the animal is ready to be released back into the wild. If these solutions were put into effect, the killer whales would live in much more safe and comfortable lives.

Orcas do not deserve the inhumane treatment they are given at Seaworld, and the enforcement of these solutions would improve their situation and the amount of care they receive. The machine Tilikum should be terminated due to inbreeding and the resulting genetic mutations in the offspring that seriously harm the whales' intelligence and quality of life. If the tanks were deeper and covered from the sun, the killer whales would not have to live with a constant sunburn. The larger tanks would also give killer whales much more space to inhabit, so they do not feel too cramped or contained. The termination of Tilikum would significantly decrease the amount of whales at Seaworld. Therefore, Seaworld should focus on spending more attention and care to fewer whales that are in need. Also, if Seaworld was only allowed to capture severely injured orcas from the ocean, there would be no need for killer whales to be trapped in a cage, unless it was for their benefit. All of these solutions would lead to Seaworld being a much more suitable place for killer whales to inhabit for the time they need to recover.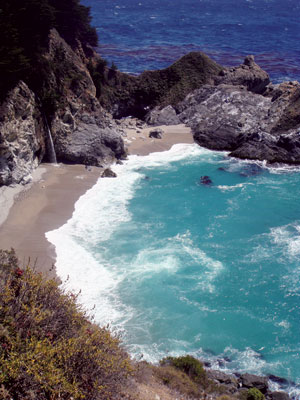 © Piper C.