What Happens at North Pine
April 14, 2013
Summary:
I brushed through my light brown hair and added a little eyeliner to my emerald green eyes. After I quickly adjusted my outfit, I ran down the stairs straight to the front door. But to my surprise, I saw a giant wolf outside on my porch with its legs crouched and ready to pounce.

I was staring into the greyish-blue eyes of a very light colored wolf. He –I think it was a he– lifted his lips up to reveal a very large set of pointed teeth. I saw he hind leg muscles tighten up, as if he was about to spring at me.

I tried to close the door but I wasn't fast enough at it. The wolf already had me pinned to the ground with his teeth bared and about to strike at any second. He had me pinned for what seemed like minutes and I didn't think he was going to strike.

But then I felt a strong stinging pain in my arm and I felt a scream begin at the base of my throat. I felt the blood pouring out and it was seeping into my black t-shirt. I was having trouble seeing, but I was fairly certain the wolf left.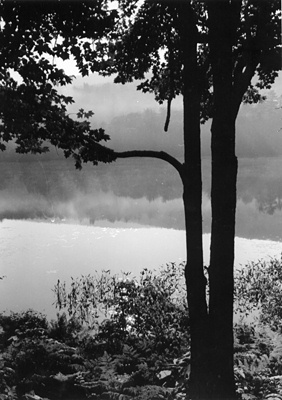 AnonymouslyCreative99
What Happens at North Pine