Rainbow In The Treasure
October 11, 2013
Summary:
A colorful and relaxed making rainbow got to the college students of Pakistan who know the real meaning of fun. They smile as they got a key of a treasure of
King Solomon. While having a ride on bike they scream in happiness as they got a lame reason of their answer why sky is blue or they got a chance to spend a night under the sky not under the four walls.

Story is about Pakistani college students who all caught their ears when their friend Fajahad Hussain became Head Of All Prefects (H.A.P). The institution not only consist of college but it also consist of school. In Pakistan, school are very strict in following: students should wear neat uniform, girls should make braid, hair of boys should be small, all students should wear neat black shoes and white shoes on Physical Training (P.T), students are not allowed to bring any gadgets and other rules are there in Pakistani schools related to cleanliness and discipline. but the colleges of Pakistan aren't too strict even every one is free to do everything but the college where they study is not like that because school is there too in that institution and the students of school not turn into undisciplined students that's why there is strictness on the students of college too.
the whole story consists of the fighting of students with H.A.P who is very strict with everyone never forgive them if they come untidy or don't follow ant rule. they beat him but like him too and the story goes on with laugh an fighting.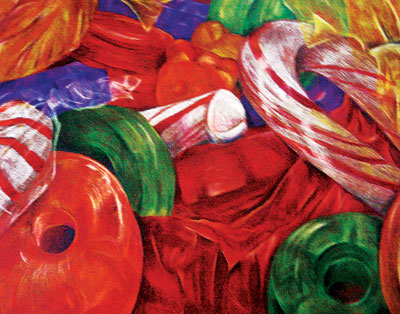 Irenic
Rainbow In The Treasure