The Game of Trust
February 23, 2018
When my mom passed away, I thought it was the worst event I would endure… I was completely wrong. My mom was diagnosed with carcinoid (liver) cancer when I was nine years old, it had been an uphill, downhill, and barely smooth battle ever since. She was dragged from treatment to treatment— both experimental and standard—, took every medication you can think of, and never became healthier. It was as if the doctors had a mole reporting back to the cancer cells, because the cancer was constantly— without fail— one step ahead of us. This continuous battle with the mood swings, fatigue, pain, and radiation continued for four years, until the last punch was thrown and my mother had been knocked out. The memorial service was held, and while tears were shed and faiths lost, my mother's many friends remembered her as the woman who had a doctor's appointment at ten o'clock and a conference at eleven thirty.

Two weeks after the service, my dad begins talking to me about the loneliness he had been experiencing, but promised— for my sake— he would not remarry until I had moved out of the house. I had taken his word to heart and trusted him to keep it. I noticed that he always had one friend coming over and had been trying to hide it from me. After realizing just how nosy his daughter is, my Dad finally told me he was dating again and that her name was Corie Ann. I tried to not let it bother me much because of the promise Dad made, but three months later he approaches me with the idea of him and Corie Ann getting married. I was furious that he would even ask me that! I told him that I did not like the idea of him getting remarried so soon and he accepted it.

Three weeks later, my dad, Corie Ann, and I went to Pho House for dinner. All was fine until the latter part of dinner. Corie Ann started with, "Sarah, your dad and I have been thinking about getting married…". In that moment, I could feel the anger and frustration fueling my body, like flames coursing through my veins. Tears threatened to spill over my cheeks as I wanted nothing more than to run out of the restaurant, leaving my problems far behind. The only other words I heard were, "… what are your opinions?" I had so much to say, but at the same time nothing at all. "I don't know," I said, "it's just think it's too soon." After assuring me—once again— that she loved my dad and wouldn't dare hurt me or him, she left it at that.

Shortly thereafter, I bit the bullet and cleaned out my mom's closet. I picked out and tried on the clothes and shoes I wanted to keep for her, and while I was at it, I rid my own closet of anything I didn't want. My dad asked me ample times if I was one hundred percent sure I had collected everything I wanted to keep from Mom's closet before he sent the remains to the consignment store. Once I reassured him I did, I helped him bag up the many blouses, skirts, and blazers for their next journey.

March 19, 2016 was the day my life started to change, for better or for worse, I didn't know. Dad's birthday was two days prior, therefore we invited his friends and family out for a celebration the following Friday. Dad told me the previous week that he was going to finally propose to Corie Ann at his party. I felt completely ignored and thrown to the side as he told me this. I told him my feelings and I confronted him about his promise, but all he did was apologize and it seemed like he didn't mean it.

When he asked her to marry him, I was nothing compared to the tsunami of tears and emotions flooding my eyes. I couldn't pull myself out of this shock, it felt impossible to talk or even think. I only wanted to run or go even faster than my feet could take me. I pulled out of the driveway in the four-wheeler and continued to give it gas until I questioned my control of the vehicle, I just needed to be in control of something for once.
A month before the wedding, Corie Ann gave me a memory quilt of my mom. It composed of her old t-shirts from vacations, camping trips, and cancer awareness foundations on top of zebra printed, the print of her cancer ribbon, fabric. I admired the lovely gift and thanked her for it before going to bed. When I looked at closely, I realized some of the cancer awareness shirts were thought to be in my closet because I had wanted to wear them again. I shed a few tears realizing I would not get that opportunity anymore.

The next morning, my friend, Sabrina, and her mom, Stephanie, came to pick me up for church and wanted to see the quilt for themselves. I explained to them how I wanted to wear a few of the shirts on the blanket and Stephanie proceeded to say, "well, I bet she went into your closet and took them while you were gone." I told her that she would not be so insensitive as to do that, especially since she has lost both of her parents and knows the grief process well. We left it at that and continued on our way to the Lord's house.

October 30, 2016 is the day I felt the true definition of self war. Everyone in the family awoke with the sound of wedding bells in their heads except for me. It was the last day of the routine I had settled myself into and it changes again the next. I went straight to styling my hair one frizzy curl at a time. After laminating it in hairspray, I faced the music and stepped out of my room to all of the cheery bridesmaids and the bride herself. I sat down and waited for my makeup to be finished and choked down a breakfast biscuit from McDonald's. Before heading to the venue, I packed the wedding essentials—or what I thought were essentials— in a bag along with the awful, grape colored bridesmaid dress and nude colored heels. I nearly lost my sanity during the car ride there, just sitting with Corie Ann babbling on about her worries was enough to throw me. Once we arrived at the venue, I got in my uniform of the heels, dress, and fake smile. Corie Ann, her bridesmaids, and minister joined together for —what seemed like— the longest prayer in the world. Each bridesmaid took their time to give a not so short speech about the bride and drive me up the walls at the same time. Half way through the prayer, Amy was giving her speech about how special Corie Ann is and how this marriage will be her best marriage. My whole body itched to run out of the room crying the most I ever had. I wanted my four-wheeler, I wanted fly as fast as an eagle, I just wanted to leave this place.

I walked down the aisle and switched on auto-pilot. I willed myself to listen here and there to the ceremony, but failed most of the time. As we arrived at the "I do's" sunk my teeth into my lip to keep from crying or making a scene. When they sealed their marriage with a kiss, I found myself trying to mentally slow down time and keep them unmarried for as long as I could. Before their lips could meet, I looked away, only one person in the audience noticed the pain I was in. During the reception, many of my relatives congratulating me on "my new mom", every time I heard the words I clenched my teeth and balled my fists to keep myself from doing something I would regret. I sat with my friends and did my best to not think about the great change that just occurred in my life.

Through this experience, I have learned that if someone makes a promise to you, don't believe them. This experience has caused me pain every anniversary and Valentine's Day. I do not bother talking to anyone about this change because I fear no one will listen, just as my dad did not. I have lost trust in not only my dad, but my step-mom as well. Every chance I think to fully and completely trust him again, this one memory keeps me from doing so.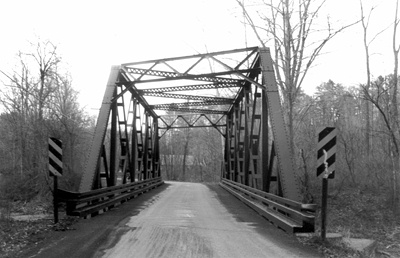 © Simon I., Lansing, NY