My Adoption Story
November 2, 2017
When I was 6 years old, I was adopted from Russia. I came to America into a family of 4 brothers and a mom and dad. I only spoke Russian at that time so it was tough for me to have to learn english. I made some friends but whenever they came to play or do anything they wouldn't know what I was saying. I was also behind in school because I never went into kindergarten I went straight to first grade when I came to America so it all moved fast to me. Even now I am still behind in a lot of stuff, which is tough because everyone in my grade takes normal classes but I am in other classes. Most people don't know my background or how I struggled coming from an orphanage and coming to a new country. So when I say something that doesn't make sense people get confused and then they think that I am dumb or I don't make any sense, in other words I say a lot of words that are out of context.

Now people would always say how can you go through so much in your childhood and still be such a super happy girl. It can be rough sometimes when you are adopted from a different country and it hard to fit in with everyone because people look at you with a confused look.

I have information about my biological mom and let's just say that I am glad that I was born the way I am because my mom was an alcohol abuser and thankfully that didn't effect me at all. On the papers it said that I was left alone for days without food or water and I would cry a lot. Even now i have issues with trust and love, it most likely may have been because of not being loved or wanted when I was younger that affected me now the way it did. Even my parents now I don't know to to love them I just don't have that feeling. Maybe it will come to me in the future maybe it won't but there is nothing I can do about it.

I also have huge trust issues, again being from my biological mom who didn't care about me that caused me to protect my trust and protect my feelings. My trust issues may have developed from as a baby when I didn't feel loved or wanted and I grew up with no parents or family most of my younger years.

I don't remember the orphanage that well but I do remember that I didn't like it very much because I remember this one memory of me crying because they wouldn't let me play with any of the toys.I am very lucky to have been adopted at a pretty old age by loving parents and go into a family that loves and supports me. Through it all I knew that God was there the whole time and that he put me into this family and knowing that makes me know that he loves me so much that he did that for me so that I would be happy. I am so glad that I got adopted into a loving family and accepting family and am happy with who I turned out to be over time.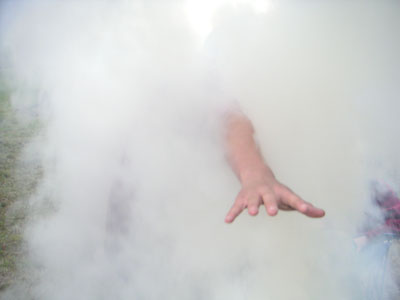 © Garrett M., Port Angeles, WA